A fine and warm day greeted us for our get together for Christmas and our hosts John and Jan provided a great atmosphere and food. We had 31 members and friends to help make for a very enjoyable day.
Many thanks to John and Jan for welcoming us into their house and for all the trouble they went to preparing the food and setting. The mini 'screams were great.
Also many thanks to Steve L, Peter L, and Gary (one r) K for the behind the scenes organisation.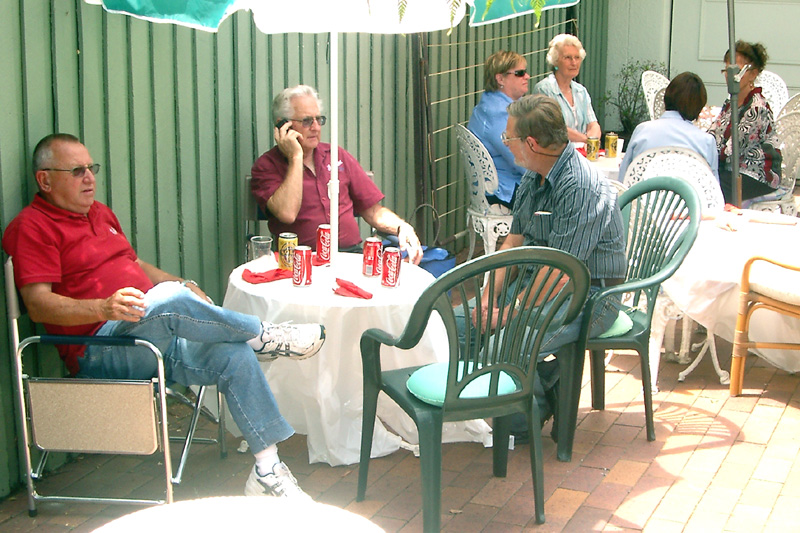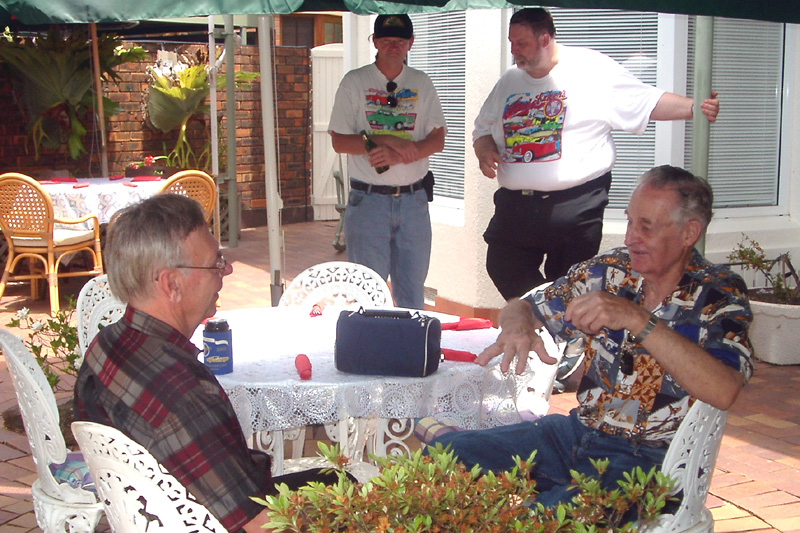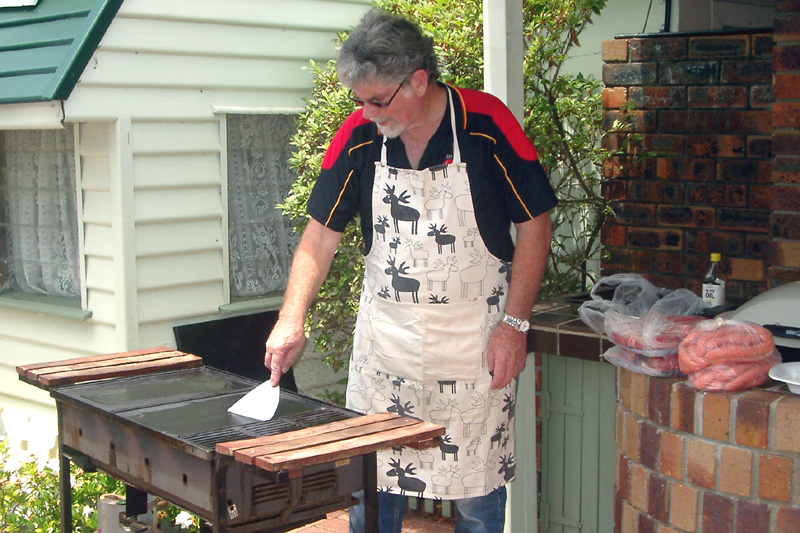 Here's our world famous cook extraordinaire, Peter getting all fired up.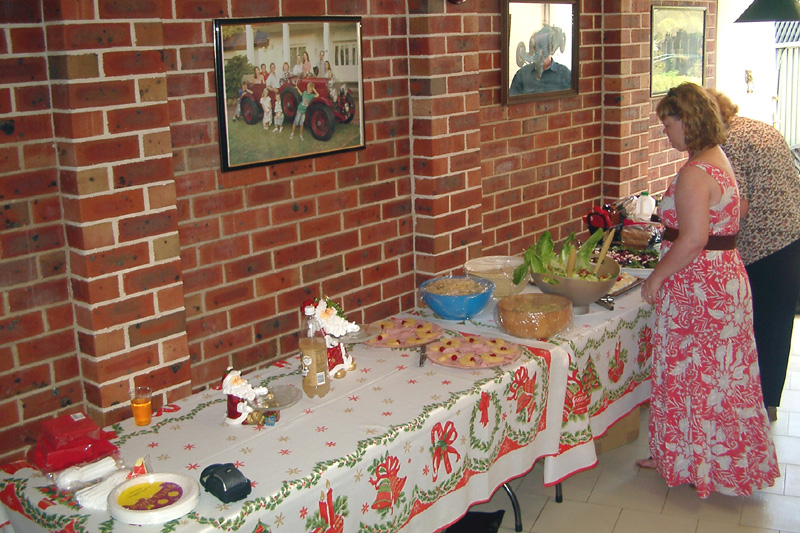 Belinda and Jan busy putting the final touches to the feast.